Violation of the Human Dignity of LGBTIQ Refugees
22. April 2021
The scandalous incidents at the police and the Austrian asylum office BFA point to ongoing structural problems in the asylum system and LGBTIQ refugees.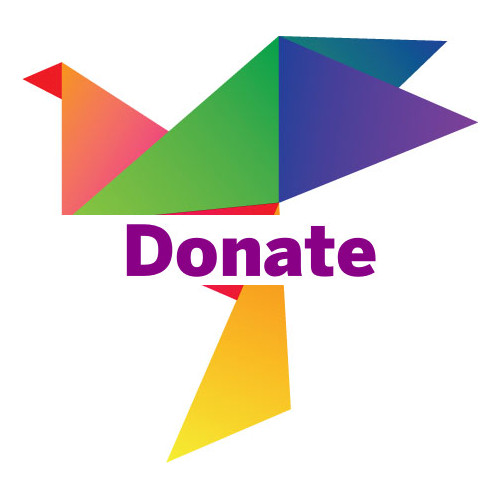 In 2018, stereotypical questioning of gay asylum seekers by the Federal Office for Immigration and Asylum (BFA) went through the (international) media. Three years later, Queer Base – Welcome and Support for LGBTIQ Refugees is again confronted with the question of how sustainable and consistent improvements for this particularly vulnerable group have been and are being implemented. In the balance to be drawn, unfortunately, improvements are hardly or not at all perceptible. On the contrary, in several cases the human dignity of LGBTIQ refugees was violated by questioning their sexual privacy and a trans woman was forced to undress in front of male police officers.
The asylum claiment questioned by the BFA into sexual intimacy says about his interview:
"I was very ashamed and shocked that the BFA would ask me how I have sex with my partner. As a human being, I can't explain why they would do such a thing. I was very depressed that the BFA asked me about such details."
Workshops in sexual orientation and gender identity as a reason of flight have begun, but in recent years only 52 asylum officers have been trained (voluntarily). It is unknown if there have been trainings at the police, the standards of the training of interpreters leave much to be desired. Only 15% of the interpreters commissioned by the BFA have received training as an interpretor. To what extent these include trauma- and LGBTIQ-sensitive translation techniques is questionable. Even if we, as a recognized organization, inform the quality management of the BFA about encroachments on privacy – as in the present proceedings – there seem to be no consequences, even after a discussion with the director of the BFA.
Dr.in Marty Huber comments:
"Questioning into sexual intimacy or exposure of trans women by male police officers simply must not happen. Especially the questioning about sexual practices is illegal and it is not enough to say that the officer would have been overwhelmed!"
However, the recently published answer to a parliamentary question by the Ministry of Inner Affairs (BMI) raises further questions: It is claimed, for example, that in the accommodations of the federal government, special needs of LGBTIQ refugees are taken into account and assigned to specialized facilities. However, this does not coincide with our experience: Even in cases of massive threats, clients are transferred, but this does not solve the actual problem. For example, a Georgian gay man (application due March 2019) has been transferred from one federal facility to another for years because of repeated assaults and resulting psychological problems, including suicidality. The problem is not being solved and although specialized accommodations exist, all requests for assignment have been denied. Even for trans women, safe housing cannot be taken for granted. Time and time again, trans women are placed in men's quarters even though their outward appearance is clearly that of a woman. In other cases, they are housed in isolation, which protects them from immediate danger but does not meet their social and psychological needs. As a further consequence, trans women are still distributed to quarters across the provinces and in small localities where community-based or even specialized (e.g. medical) care cannot be assumed.
"For LGBTIQ persons, the flight in Austria is not yet over, because" says Dr. Marty Huber "someone who is still afraid of being outed in the accommodation, subsequently also has difficulties to make the reasons for flight credible before the BFA. This is not a fair access to an asylum procedure!"
In the context of vulnerable groups, it should also be noted that expedited procedures put immense pressure on particularly vulnerable groups. People who have survived rape, torture, psychological and physical violence (this includes LGBTIQ to a large extent) need an interview situation that is not characterized by fundamental mistrust and time pressure. In this context, the adoption of so-called "safe countries of origin" is particularly problematic. Within a few hours, a decision can be made as to whether an application appears to be manifestly unfounded. But often "safe countries of origin" are not safe for LGBTIQ: in Ghana (up to 3 years imprisonment), Morocco (up to 3 years imprisonment), Algeria (up to 2 years imprisonment), Tunisia (up to 3 years imprisonment), Senegal (up to 5 years imprisonment) and in Namibia homosexuality is punishable, but all are considered "safe" according to the regulation. Incidentally, the BFA relies on fast track procedures even when a person states from the beginning that they are queer, i.e. even a homosexual from Ghana can possibly have an asylum procedure completed in the first instance within 72h.
Another recent example is the case of a young, lesbian woman who applied for asylum at Vienna airport. A trauma-sensitive interview would address the different aspects of vulnerability and recognize that the protection seeker comes from an area with internationally known human rights violations against LGBTIQ and she is particularly vulnerable as a woman due to the patriarchal society. The BFA initially ruled against her entry and it was only through a statement and further evidence by our organization that the BFA relented. Although not from a safe country of origin, the refugee was in an accelerated procedure.
Dr.in Marty Huber: "We fear that these cases are exemplary for the fast track procedures for all, as planned in the government program. This 'fast-track procedure' leads to a black box that makes it impossible for particularly vulnerable groups to take courage and secure themselves appropriate, specialized support and representation."
Official bodies and politicians are fond of describing the goal of an asylum system in the following terms: A system for people who truly need our protection.
LGBTIQ refugees want fundamental rights to be respected. The asylum seeker in question says: "I hope that something like this will never happen to anyone from the LGBTIQ community again. The government must take steps to prevent such questioning in the future."
Queer Base – Welcome and Support for LGBTIQ Refugees as an organization for lesbian, gay, bisexual, inter and trans refugees calls on the political decision-makers to ensure consistent quality management and to establish a complaints office, to expand the training program for police, BFA and the administrative court (BVwG) accordingly and to make it mandatory. The Federal Ministry of the Interior, as the contracting authority, must ensure that interpreters receive appropriate training and further education and demand standards in translation.
On the European level, the official recognition of LGBTIQ refugees as particularly worthy of protection is becoming apparent; in this sense, the early implementation of qualification standards is necessary.
Current parliamentary questions:
Fair quality asylum procedures for LGBTIQ and vulnerable groups (5289/AB)
Fair quality asylum procedures in the BFA for LGBTIQ asylum seekers (5342/J)
Motion for a resolution:
Ensuring fair, quality asylum procedures, especially in dealing with particularly vulnerable groups such as those fleeing on the basis of religious conversion or sexual orientation, gender identity 741/A(E)
Press contact:
Ralph Guth +436602377808
Marty Huber +436602688399
This post is also available in: Deutsch (German)