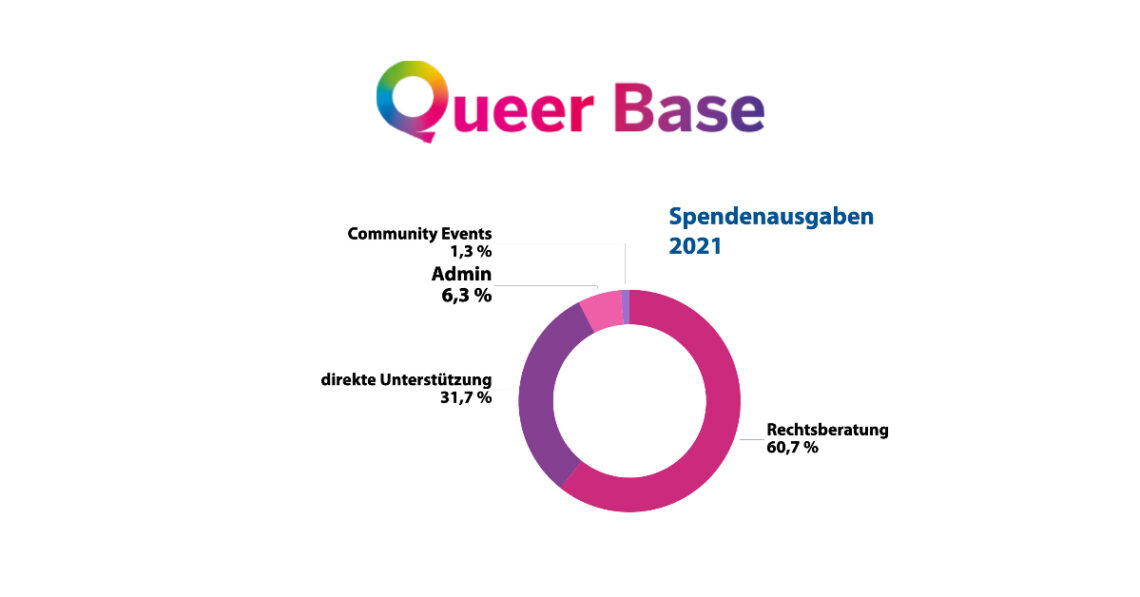 Donation expenses 2021
31. May 2022
You lovers of solidarity!
Without you and your donations, we would not be able to provide the support it takes for queer refugees to access justice.
Thank you! Without you, there would be no free, specialized legal advice from Queer Base, which is unique, especially in the first instance at the BFA and celebrates immense successes.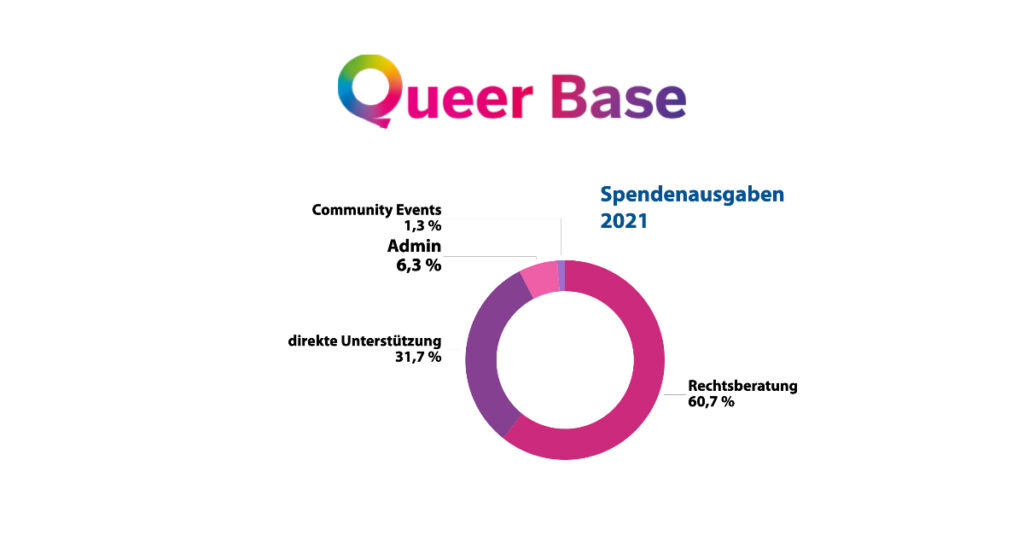 Donation expenditures in 2021: 60.7% went to legal services, 31.7% to direct support, 6.3% admin costs, 1.3% community events.
Without you, there would be no direct financial support for queer refugees in need because they became homeless due to trans and homophobic structures.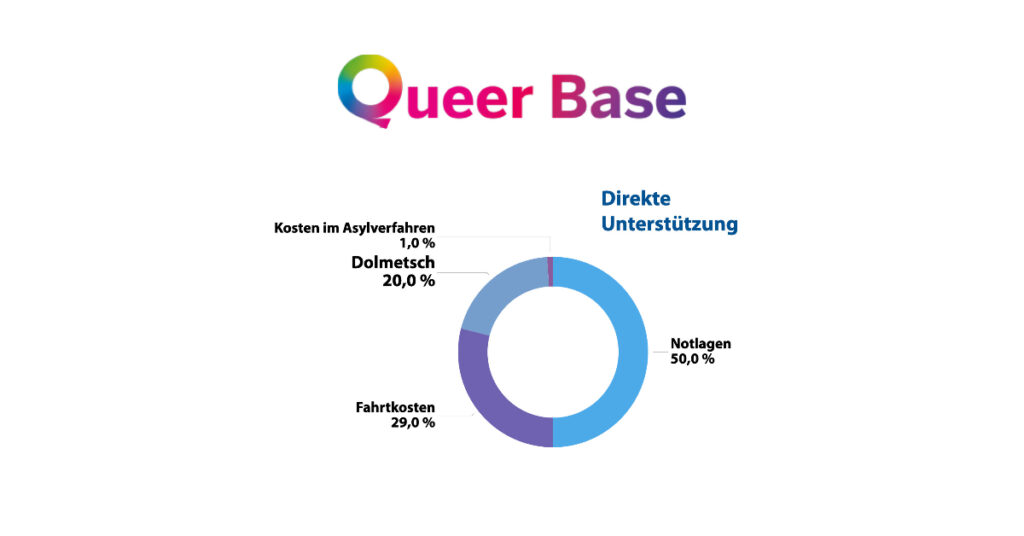 Detail diagram of direct support: 50% went to queer refugees in emergency situations (e.g. homelessness), 29% travel costs (e.g. to travel from the provinces to Vienna for consultations), 20% interpreting costs and 1% other costs in the asylum process (e.g. lawyers, court fees).
We all have this dream and this promise of Judy Garland in our ears "Somewhere Over the Rainbow!". With your help, rainbow dreams will come true!
Become a friend of Queer Base – Welcome and Support for LGBTIQ Refugees and donate
This post is also available in: Deutsch (German)