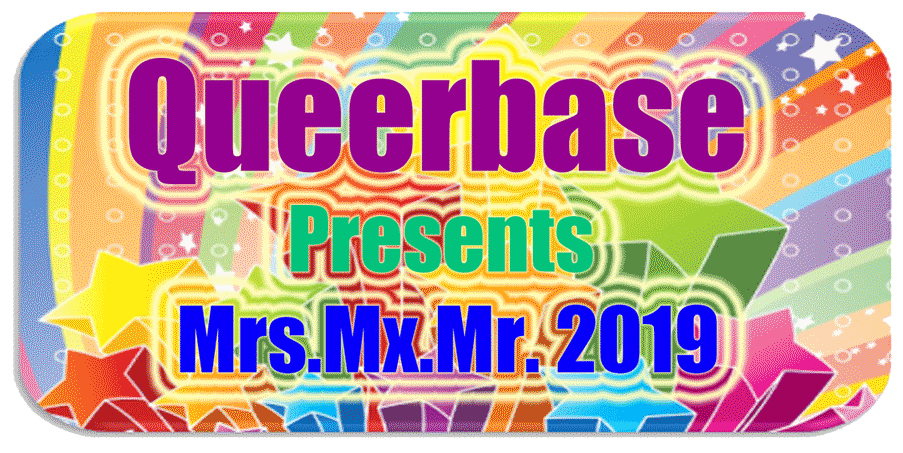 Mr Mrs Mx Queer Base 2019
16. May 2019
Come and join the contest and become the first Mr. Mrs. Mx. Queer Base in history
The event takes place on the 1st of June 2019 and we open the doors at 8pm that evening.
The program will start at 10pm.
At Eloa, Gertrude-Fröhlich-Sandnerstraße 3
1100 Wien (2 minutes from the main trainstation)
If you would like to participate, contact your consultant or your consultant at queer
Base.
Every participant has one performance on the car walk and should perform to a playback number
( song). The playback song should not be longer than 4 minutes and the whole appearance ,
including the cat walk, no longer than 10 min.
The costume is your own responsibility, so please bring it with you.
If you can't rehearse at home, talk to the people of queer base, there is a chance you
can do so at the "Türkis Rosa Lila Villa".
There are 3 categories:
1. Mr. Queer Base – Gays and Drag Kings
2. Mrs. Queer Base – Trans* and Dragqueens
3. MX Queer Base – Femmes and other Drags
Every category is limited to 3-4 participants.
If there are more, then a jury will select them before hand.
The jury will choose the winner for each category and then it is up to the audience to reward the
overall winner with the main prize.
The primary function of the show is fun and joy, but not about how much your costume costed at
the end.
Someone who is authentic, shrill, with a lot of imagination and wears high heels has a good chance
to become the first Mr., Mrs., Mx Queer Base of Austria.
The winners will be published on our homepage and will lead the Queer Base Wagon at the
Europride 2019.
Miss Sugar Toscawild from the space ship Oliewolje and … will be your hosts this evening and lead
you through the diverse evening program.
After the Show we will continue with DJ sounds until sunrise!
To avoid unnecessary injuries, we reserve us the right to ask drunk , aggressive or disrespectful persons to leave the premises and if necessary they will be accompanied out by the securities.
This post is also available in: Deutsch (German)