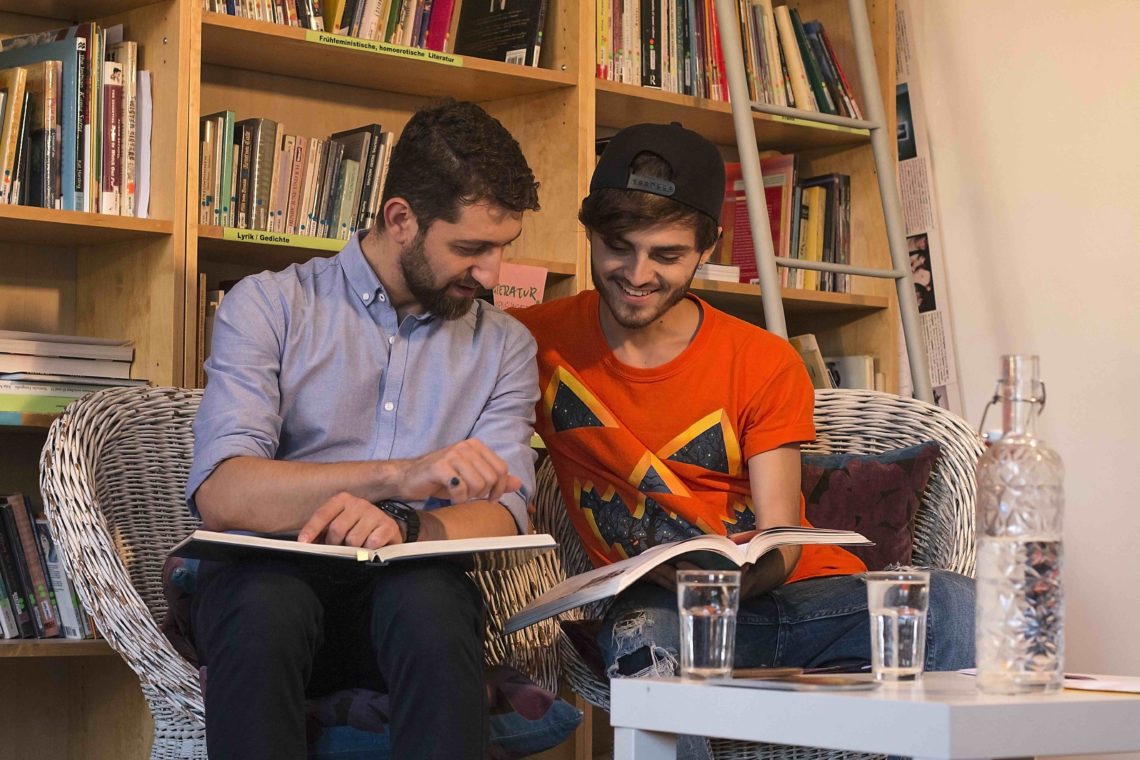 Queer At Work supports the labour market integration of lesbian, gay, bisexual, transgender and intersex refugees.
In counseling we take into account the experienced discrimination and individual strengths, wishes and needs and develop prospects for education and work.
In workshops we impart basic knowledge of the Austrian labour market and application procedures and prepare specific applications.
In order to ensure a lasting improvement of LGBTIQ refugee's employment outlook, we are also building a network of LGBTIQ-friendly businesses who would like to cooperate.
Your business wants to support Queer Base?
We are looking for internships, apprenticeships and jobs.
What we offer
Queer At Work builds on the longstanding relationship between Queer Base and LGBTIQ refugess, as well as the knowledge acquired in the community.
As engaged activists with a multiprofessional background we are located at the interface between social practice, science and politics and are pioneers in the development of respectful, diversity appreciating and fostering organisational forms.
We offer cooperating businesses
Placement of suitable candidates
Support during the first months and access to our counseling service
mulitlingual intercultural mediation in case of problems, misunderstandings or conflicts
Practical solutions for the implementation of current social concerns and exigencies in your company
This is what your business should bring along
Openness and respect for diversity
A responsible approach to dealing with discrimination in the work place and/or the willingness to learn and improve
If you are interested please contact us via queeratwork@queerbase.at
This post is also available in: Deutsch (German)