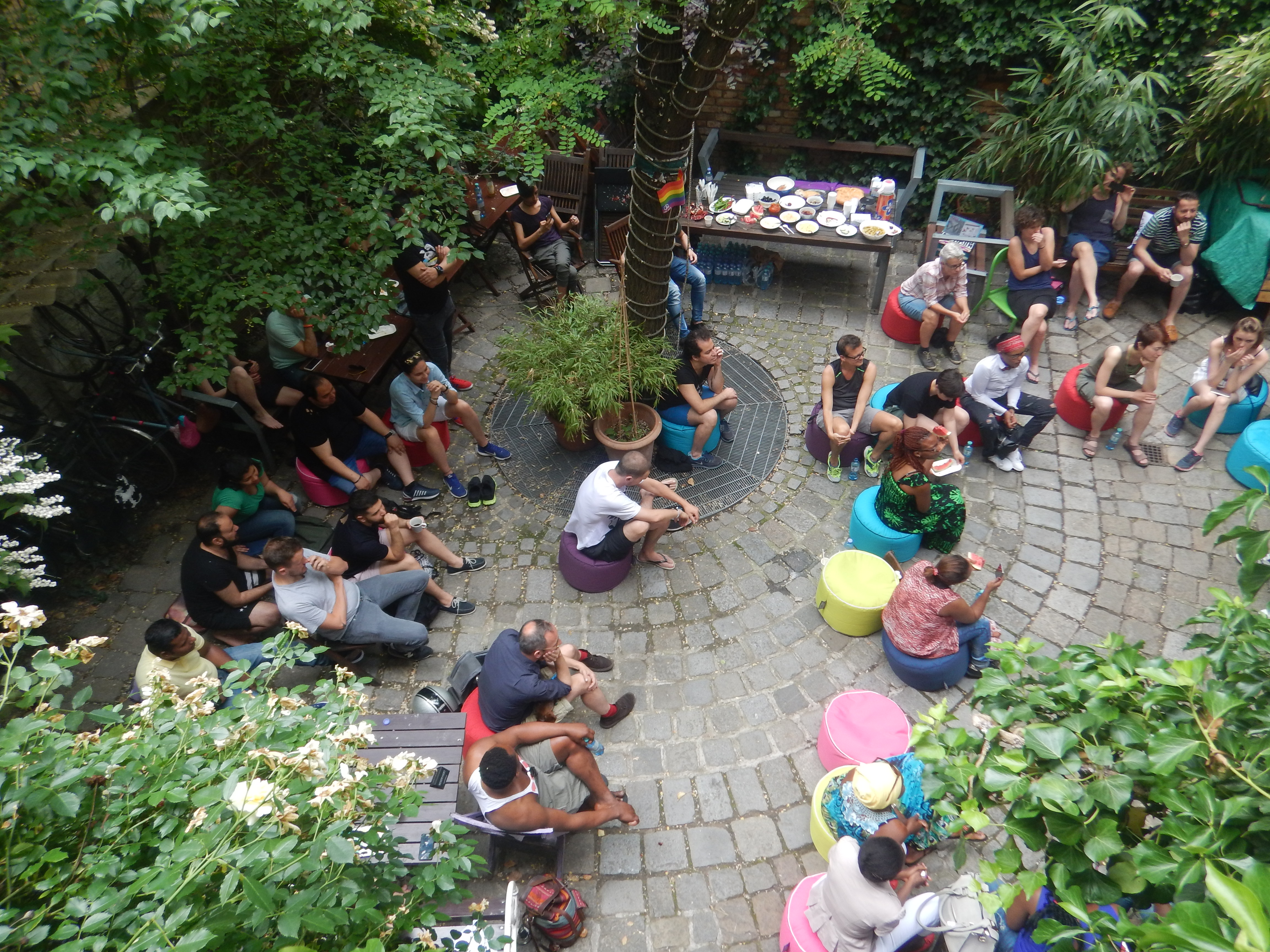 Picnic of Unlearning
14. Dezember 2017
 Juni 4th  2017: Picnic of Unlearning

In cooperation with Wiener Festwochen Queer Base organises the event "City as Queer" and questions Western notion of Queer Life in the global south.
Addis Ababa, Damascus, Kampala – lesbians, gays, bisexuals, transpeople and interpersons organise an emancipatory underground and hold a Picnic for Unlearning Western concepts of queer life in the global South. The Turquoise Pink Purple Villa and the Queer Base Group – Welcome and Support for LGBTIQ Refugees invite you to an exchange, with, for, and about queer, marginalized people in Vienna and other cities around the world. The villa becomes the hub of the world's love disorder, a place of radical, loving transcendence of history.
***
The cultural history of the picnic has accompanied us since ancient times. It includes everything from high culture, such as the traditional picnics at the famous Ascot horse races in Britain, to the common contemporary practice of migrants eating lunch in city parks.
The Academy of Unlearning thus produces weekly Picnics of Unlearning. In cooperation with Wiener Festwochen, Viennese individuals and organizations invite local and international guests to a casual meeting, which, in addition to physical well-being, also focuses on intellectual care: For the formation of new alliances and the occupation of public space – not as a consumption zone, but as a potential for exchange and mutual inspiration.