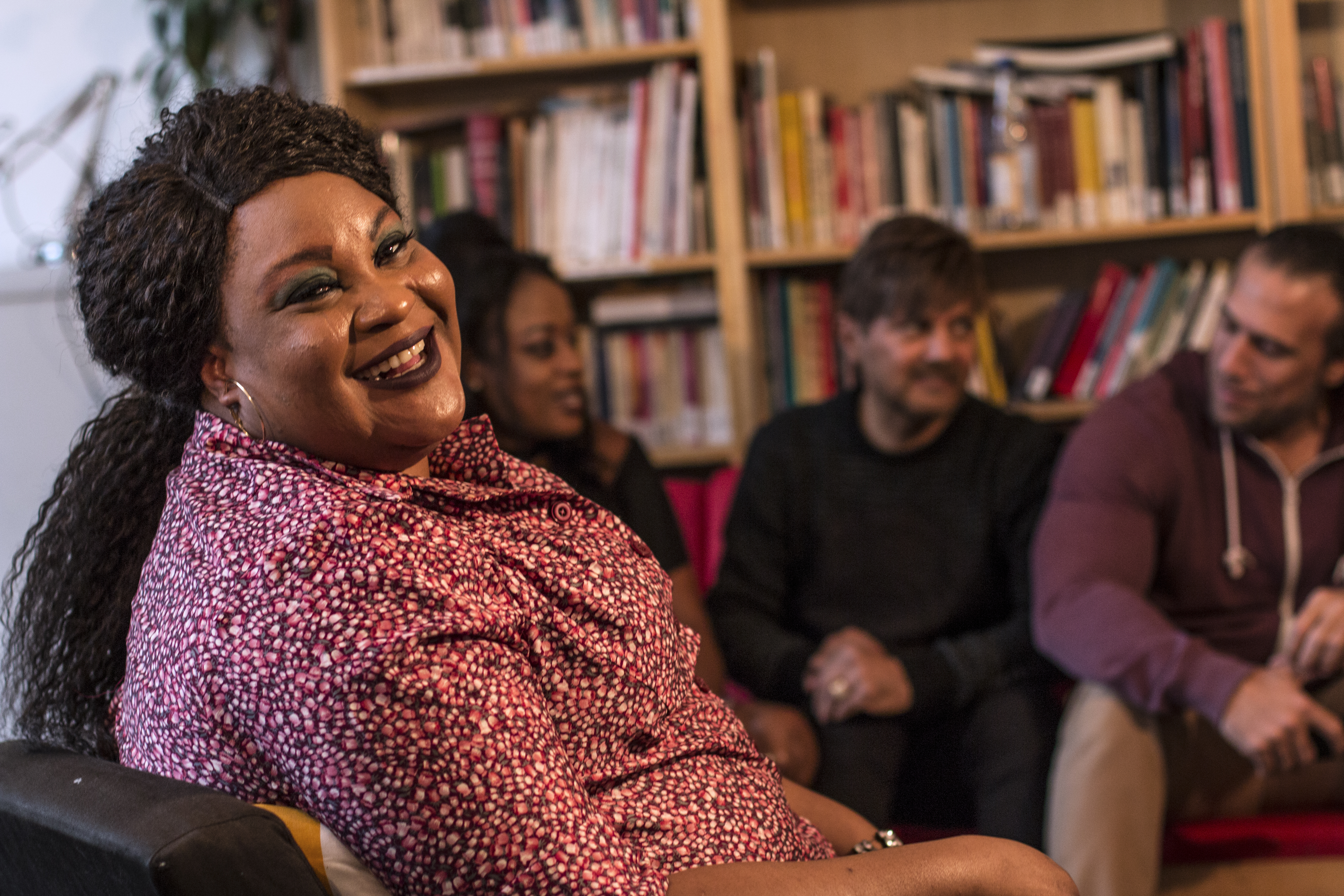 Queer Base at a glance
"Queer Base – Welcome and Support for LGBTIQ Refugees" is an organisation for people with and without experience of being a refugee. It was established in 2015 and works for refugees who have been forced to flee as a result of their sexual orientation or gender identity.
The organisation is based in Vienna and acts as a hub for lesbian, gay, bisexual, inter*, trans*gender and queer refugees. LGBTIQ people are criminalised or threatened with physical, psychological or sexual violence in over 70 countries around the world. For a long time now, it has been possible to claim asylum in Austria as a "member of a social group" based on homophobic or transphobic persecution. Queer Base provides support to these individuals.
The Queer Base team advises refugees who are seeking assistance with regard to asylum procedures, provides support in dealing with the authorities, organises therapy places, provides information and education on health issues, and also advises on coming out and self-empowerment. Our office in Vienna's 6th district acts as a hub and provides a safe environment for discussion and networking. An important focus of the organisation's work is finding accommodation for refugees. This is because the accommodation provided in reception centres by the authorities is not a safe environment for this group.
Queer Base has its premises in the Türkis Rosa Lila Villa and grew out of the context of Vienna's LGBTIQ organisations.
Queer Base
Linke Wienzeile 102
1060 Vienna
Opening Hours:
Monday 11pm – 5pm
Tuesday 11am – 2pm
Wednesday 11am – 5pm
Thursday 3pm – 6pm
Are you looking for help?
Please contact us
Tel: +43(0)664 659 41 71
Email: asylum@queerbase.at
Media Enquiries and Downloads